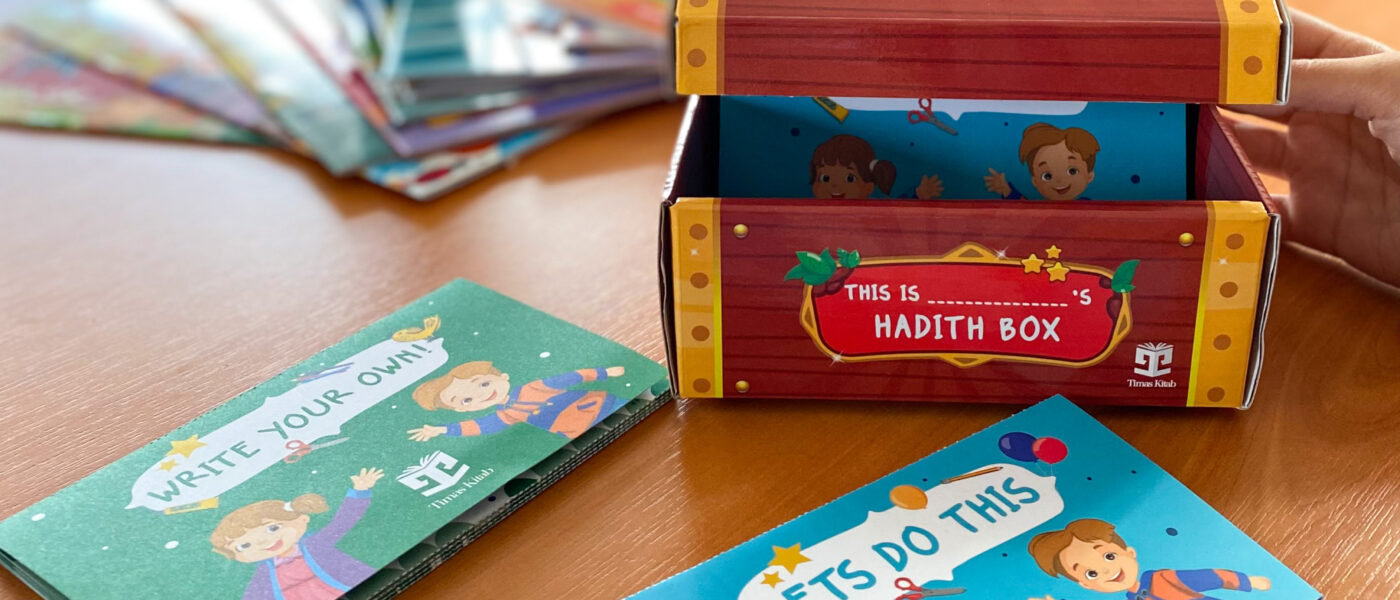 Allah wishes all humans to be happy. Throughout history, he has sent us prophets in order to teach us how to have a happier, healthier life. The prophets are the guides and teachers for us. They represent role models for us with their lifestyles, choices, sayings, and prayers. This has been so since the first prophet, Adam, to the last prophet, Muhammad (PBUH). As you already know, the sayings of our Prophet are called hadiths.
Hadiths explain to us Allah's ayahs and rules of our religion, guide us for a better life, inform us about etiquette, tell us to be clean, kind, hardworking, helpful, respectful… For adults, it may be easier to get what many hadiths aim to explain, it may not be the same for kids though. They need clearer and simple explanations, they understand better by applying rather than listening to or reading. They may need some additional support to get what a hadith actually says, digest it and finally apply it into their life truly. We, as parents, guide our children as much as we could do, but nobody would deny that some lovely books and reliable materials could be very helpful when it comes to hard topics, rather complicated hadiths and making this process more fun.
Many parents use storybooks, activity books, cartoons, real-life applications, online applications so that their children can learn the hadiths rightfully. Thankfully recently there are many many options available that parents can benefit from. However, another issue that appears here is picking the right source to use.
Timas Kitab has a series that stresses on hadiths, named "I am Learning My Hadith". Each of the ten books of the series focuses on a different hadith. In this scholar approved series, two young siblings pick out a hadith from the box and apply it to their daily life, solve their problems with the guidance of that hadith.
And now, Timas Kitab has made the dream come true, the hadith box has become real! There are ten cards with a different hadith and a lovely application of the hadith into our kids' life idea, an activity on each. Kids will not only memorize our Prophet's (PBUH) beautiful hadiths but also understand the reasons and the results of it. Additionally, there are ten extra blank cards that you can fill with the hadiths that you want to teach your kids or you think your kids need to apply. You can find the activities with your kids together so that they can be included in the learning process actively. With the child-friendly explanations, interesting design, and joyful activities, a new love for hadith in kids' pure hearts will be built.