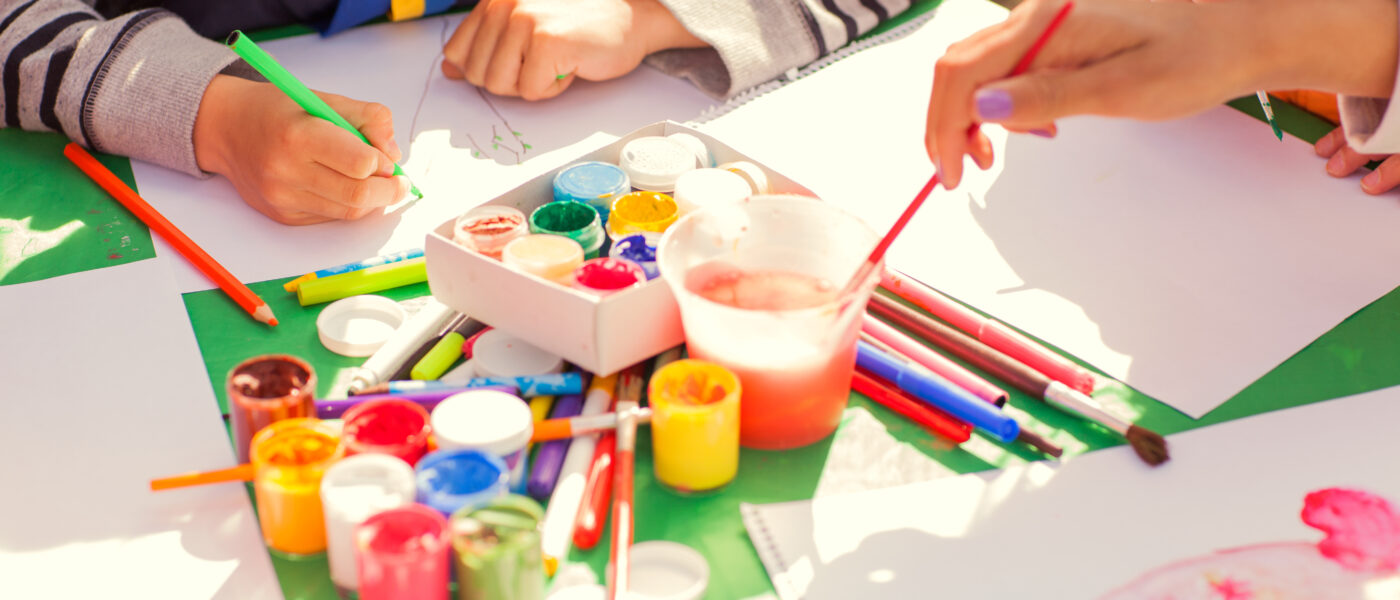 Due to the pandemic that we have been dealing with for almost a year, we mostly stay at home as the whole family: Parents work remotely at home, schools turned to online education so kids are at home, cats were already at home, waiting for us all the time. 🙂
I hear from my friends with kids that the first weeks, even months for some, were lovely for them. They were having the best time that they could not have before as a family, cooking together, playing board games, watching movies… But later honeymoon has ended and we all were out of activities and began getting bored staying home. This blog will be your savior! It will give you some inspiring ideas to do with your kids and it will help you guide your kids in terms of our beautiful religion, Islam.
1. Set a date with your kids!
Sitting at a cafe, hanging out with friends, having sincere&long chats and a well-brewed coffee… Isn't it the best therapy? It sure is so for our kids as well! We may not be able to go out and hang out at a nice cafe, but we can turn our garden, balcony, kitchen, or saloon into a cafe and set a date with our kids. Even, you can prepare invitation cards to spice it up a little bit! Before your date, you can ask your kids to prepare some questions about our religion to talk about on the date. Don't forget, talking is the best thing we can do with, not to, our kids.
P.s. Make sure to take your best plates&cups out for your special date.
2. A pair of praying hands!
Praying times are the moments we can talk with Allah directly, and it's a beautiful sunnah that our Prophet taught us. Here is an activity to do with our kids to encourage them to pray:
What you need:
-paper, scissors, crayons, glue.
How to do:
-Let your kids put draw two hands on a paper by using their own hands. Cut them out and glue the backside of one of the pairs on a card. Glue the other pair to the first pair only on the edge. Now you have a pair of hands to open and shut.
Ask your kids to write or draw what they want to say to Allah, like, the kids open the hands write 'ice cream' in it and say 'My dear Allah, I want to eat ice cream without getting cold.'
This fun activity will not only encourage your kids to pray but also enhance their fine motor skills.
3. Box of love!
Kids are full of love: they love their friends, their pets, eating snacks… J But did they aware that Allah created everything they love?
Prepare a box. Ask your kids to write one thing that they love on a piece of paper every day and put it in the box every night before going to the bed. Like, ''I love my friend Aisha, Allah created her.'' This will help our kids remember that Allah is so merciful that he surrounded us with many loveable things.
Also, you can use this box when your kids feel upset. Kids can take a piece out of the box and remember how many things they have to be happy for.
4. Encourage your kids to read books about Islam.
You may be a good model for your kids but you need to let your kids benefit from as many resources as you can provide. Thankfully, there are many good children's books about Islam now unlike the time when we were kids. You can guide your kids by setting a family reading time at home.
Be sure to check the books before giving your kids. Not all shiny, bestseller books are good books.
5. Make lemonade out of the sourest lemons!
It may be really boring staying home for a long, uncertain time. But couldn't it be a good opportunity for performing 5 times prayers since we are home all day? Being the right model is a thing, but making it more fun for our kids is another thing that we should do to encourage them. So let's make our own praying mats ourselves!
What you need: A piece of rectangular-shaped fabric, fabric dye.
How to do: Give your kids the chance to create their own prayer mats. Let them dye the rectangular-shaped fabric and hang it to dry out. Be sure to make Qıblah clear and there are no animal-human shapes, just not to injure our genuine prayers.