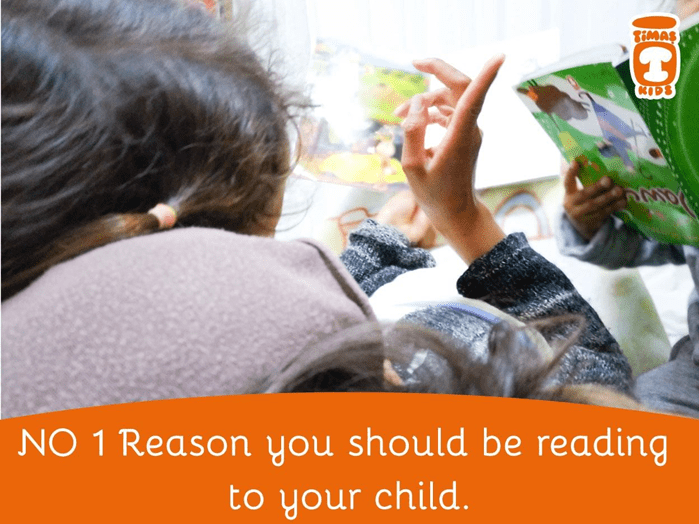 No 1 Reason you should be reading to your child
In a time and age where humans are more likely to be motivated by social media, television, trends, and consumerism, never before we've experienced such lack of connection with one another.
And what seems connection, it is only the delusion of being liked by thousands who don't know us and we don't know ourselves.
We live under busy schedules and blindly became money-making machines, we are no longer happy or grateful for what we have or for whom we are but rather we are on a never-ending quest for a promised happiness, sometime, somewhere, which perhaps will never arrive. Because it is right here, right now but we've got to change the species we use to see the world inside and around us.
Our children being the most vulnerable to this madness, they no longer find us TO BE for a moment with. They end up following the very same cycle we adults are stuck upon.
Trying to fill the gaps with what seems will give them the satisfaction, joy and the behavior parents dream off, toys, tablets, iPads and the list of "entertainers" which don't seem to do the job, as a result, we find empty hearts longing for closeness that can fill that void and perhaps the cure for the now more than ever prevalent depression amongst other psychological and personality disorders.
BUT.. wait a minute!
What does reading a book has to do with any of the aforementioned facts…. facts?
Yes facts, it is a matter of a little research…
My response: BONDING!
Yes, bonding with your child…
There is a magical something that happens when you let go of everything, sitting with your child and allowing your inner child to take the lead. Not only does reading books keep your brain healthy, but it also creates a sense of security, tranquility, a moment of imagination which isn't dependent on anything extra, not comparisons, not approval seeking as it tends to happen when we plug ourselves to the cyber world!
Not only can you gift yourself the space to forget about the hustle and bustle of your daily routine. Allowing yourself to flow, to be vulnerable, to dream, to be creative. You can see the glow in your child's eyes.. you've become the hero of his or her story.
Ahhhh…Bonding…
And how could I describe what it is like when your child falls asleep in your arms, listening to your voice with a deep sense of knowing that you are there, present, no agendas, no to-do lists. Dreaming together, growing together.
An amazing way to influence your children with moral values no one would cultivate in them. Building strong minds, confident future adults who will bring into the world the fact that there is fun, learning, and an ambiance of real togetherness when reading a book!
You can instill self-confidence, appropriate vocabulary, good manners and teach emotional resilience and perhaps you can learn too …. the list goes on…
So next time you may wonder about what to do for you and with your child?
Grab a good read and your little one or whatever number of little ones following you around as is it with me :-)…. and let the bonding happen!
Mother of Mayram, Rahman and Yusuf